Past Times Photographs
Click on small images to see larger image or scroll down for more information
| | | | |
| --- | --- | --- | --- |
| Ladies Mile | Towards Blacksmiths Arms | Blacksmiths Arms | Fair |
| Fair | Gig | Clumps | The Forge |
| ?Sweetshop kept by 'Birdie' Wingrove | 2 Sisters | The Clumps | The Rings |
| Naphill Common | The Plain | Naphill Common | The Bracken, Naphill Common |
| 1927 Blacksmiths Arms | Naphill Wood | | |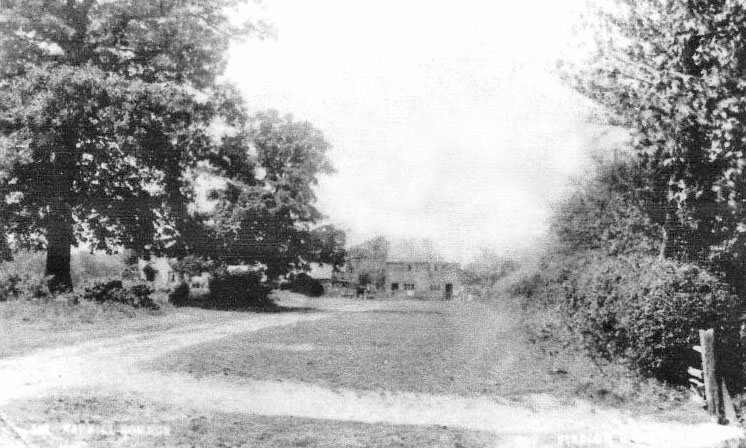 Looking up Ladies' Mile towards the top of Forge Road (then Short Road). Possibly c1900 or later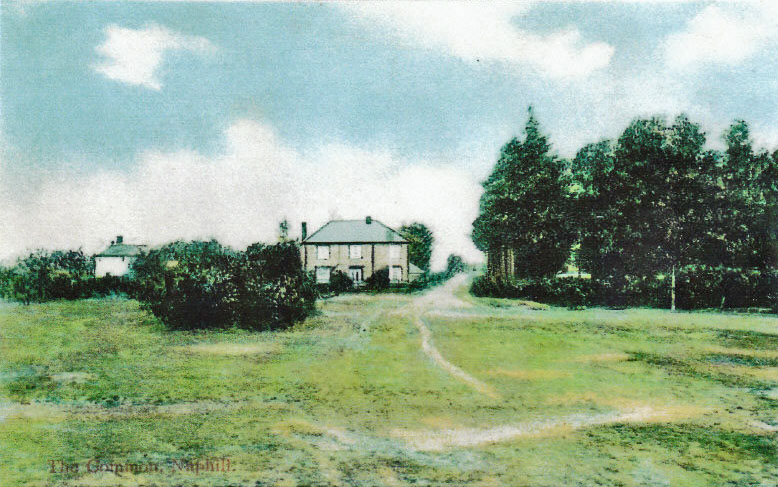 Taken from the Common looking towards the Blacksmith's Arms and the end of Downley Road, giving some indication of the open grassland. Possibly c1900 or later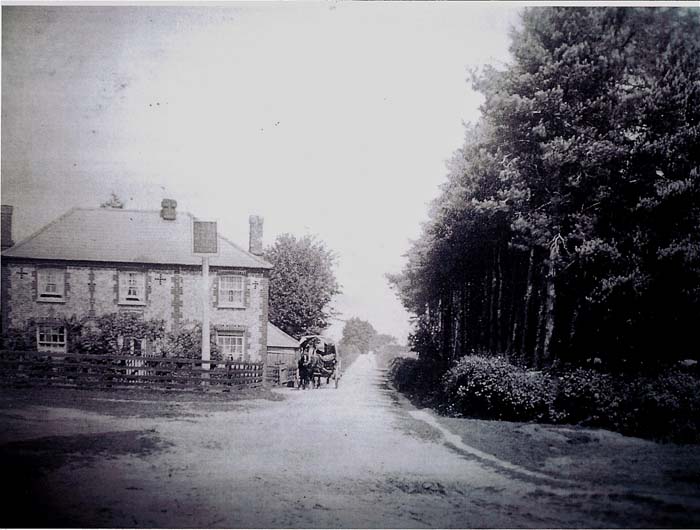 The Blacksmiths Arms/Downley Road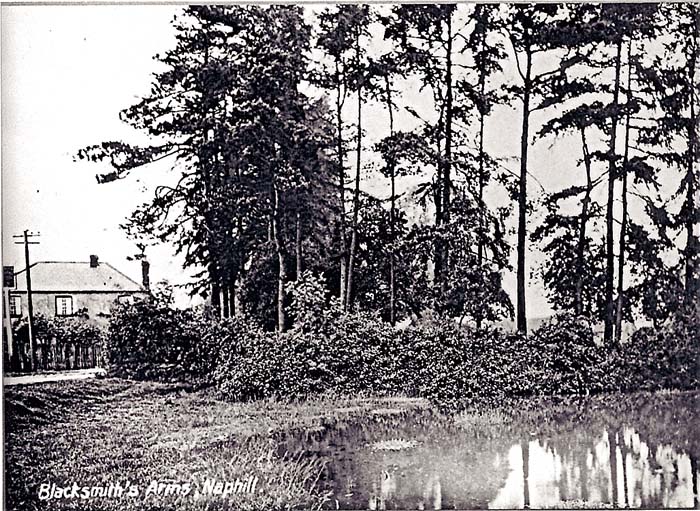 The Blacksmiths Arms/Downley Road, from Pickup's Pond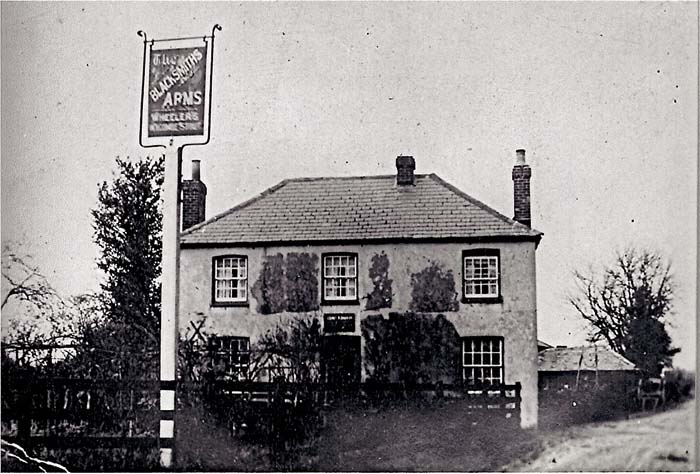 The Blacksmiths Arms/Downley Road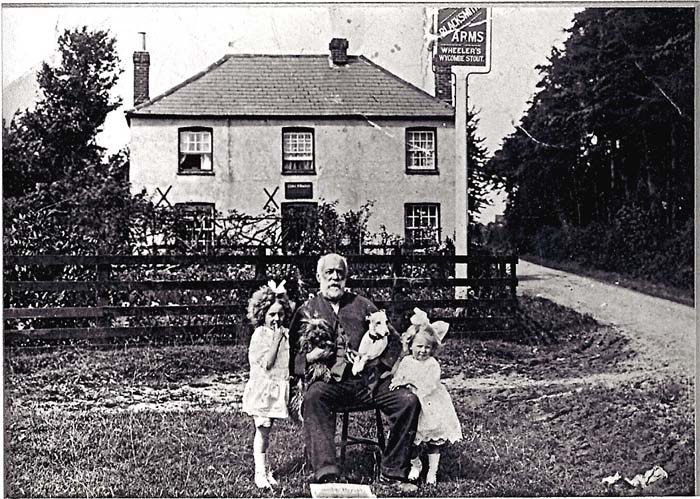 The Blacksmiths Arms/Downley Road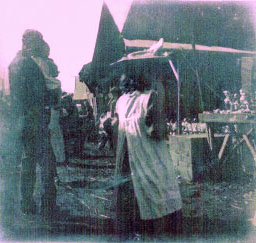 Scene at the fair on Naphill Common possibly c1890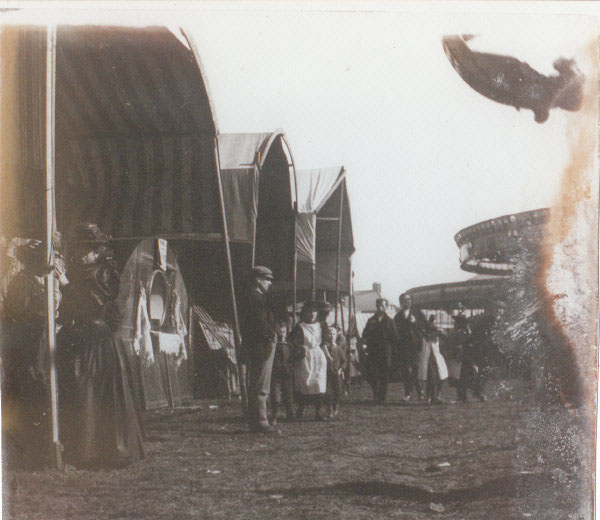 Fair scene on Naphill Common, probably contemporary with the one above, perhaps c1890s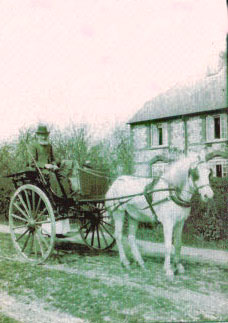 Someone who may be Will Lovett in a gig, probably on the common outside Woodbine Cottages - needs checking. Possibly c1900. In the 1901 census Will Lovett lived at Red House, Naphill.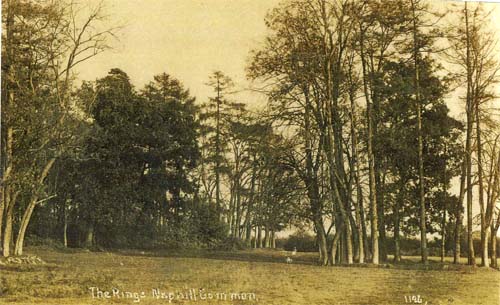 The Clumps entitled "the Rings"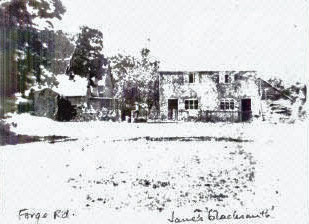 The Forge at Forge Road. Possibly c1900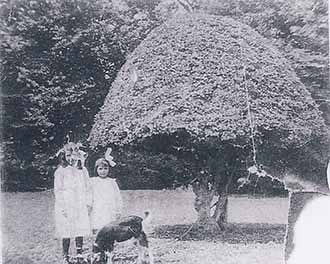 2 sisters by Umbrella Tree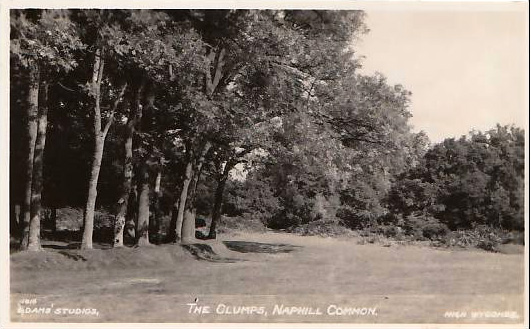 The Clumps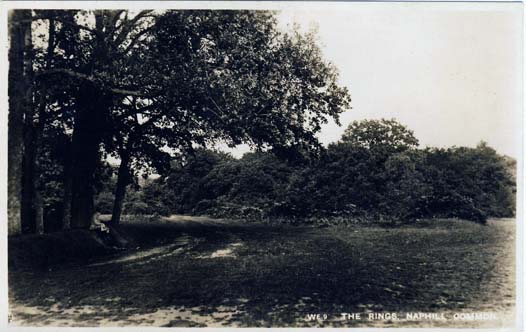 The Clumps belived to be taken between the wars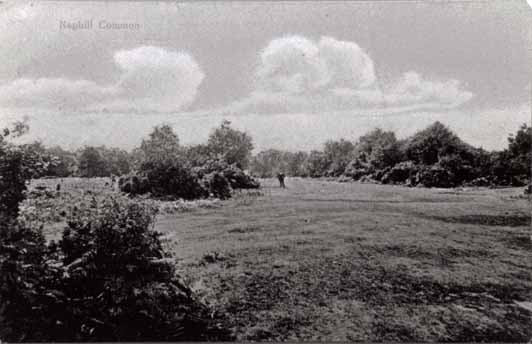 Naphill Common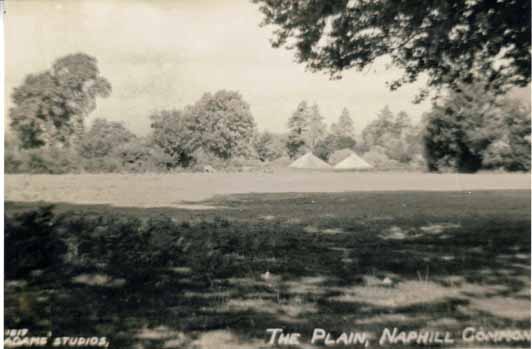 The Plain with tents in the background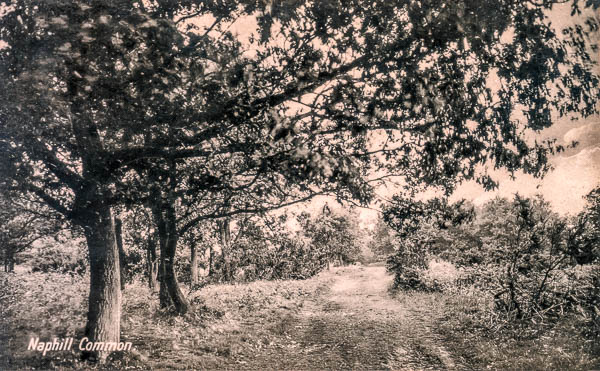 Naphill Common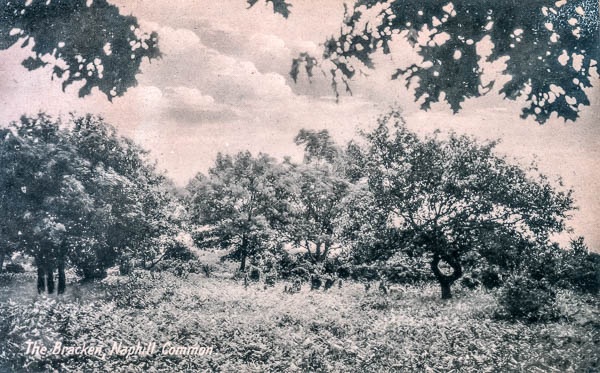 The Bracken, Naphill Common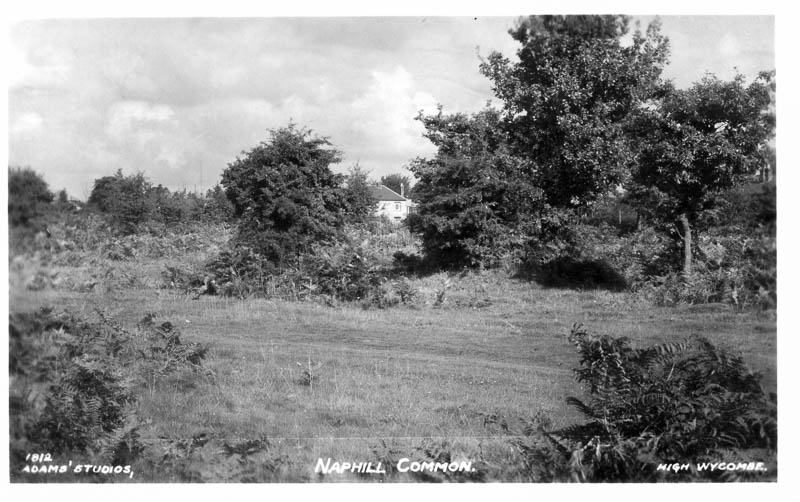 1927 Blacksmiths Arms, Naphill Common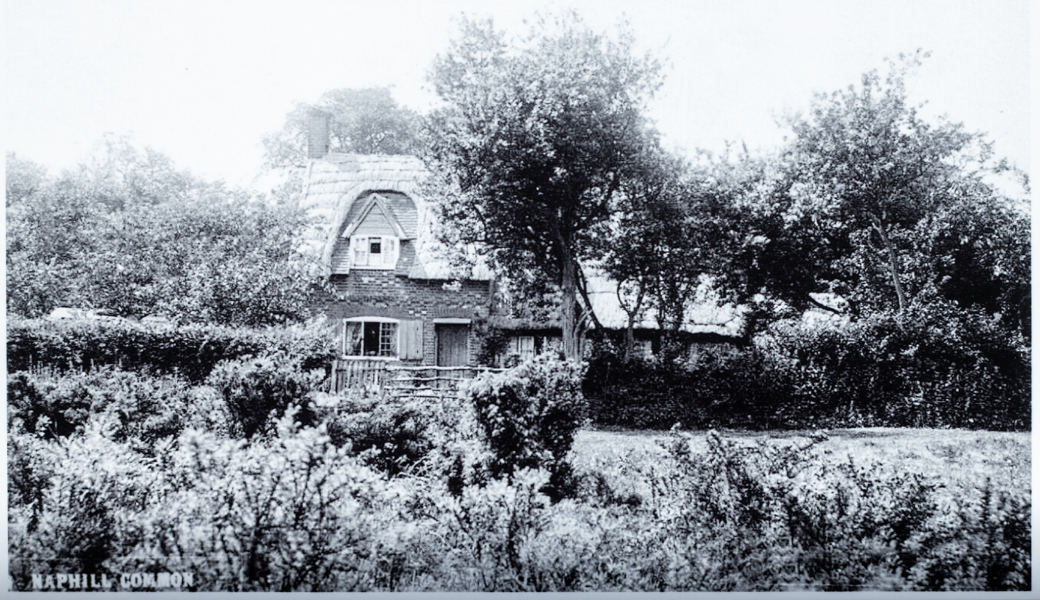 ?Sweetshop kept by 'Birdie' Wingrove, Naphill Wood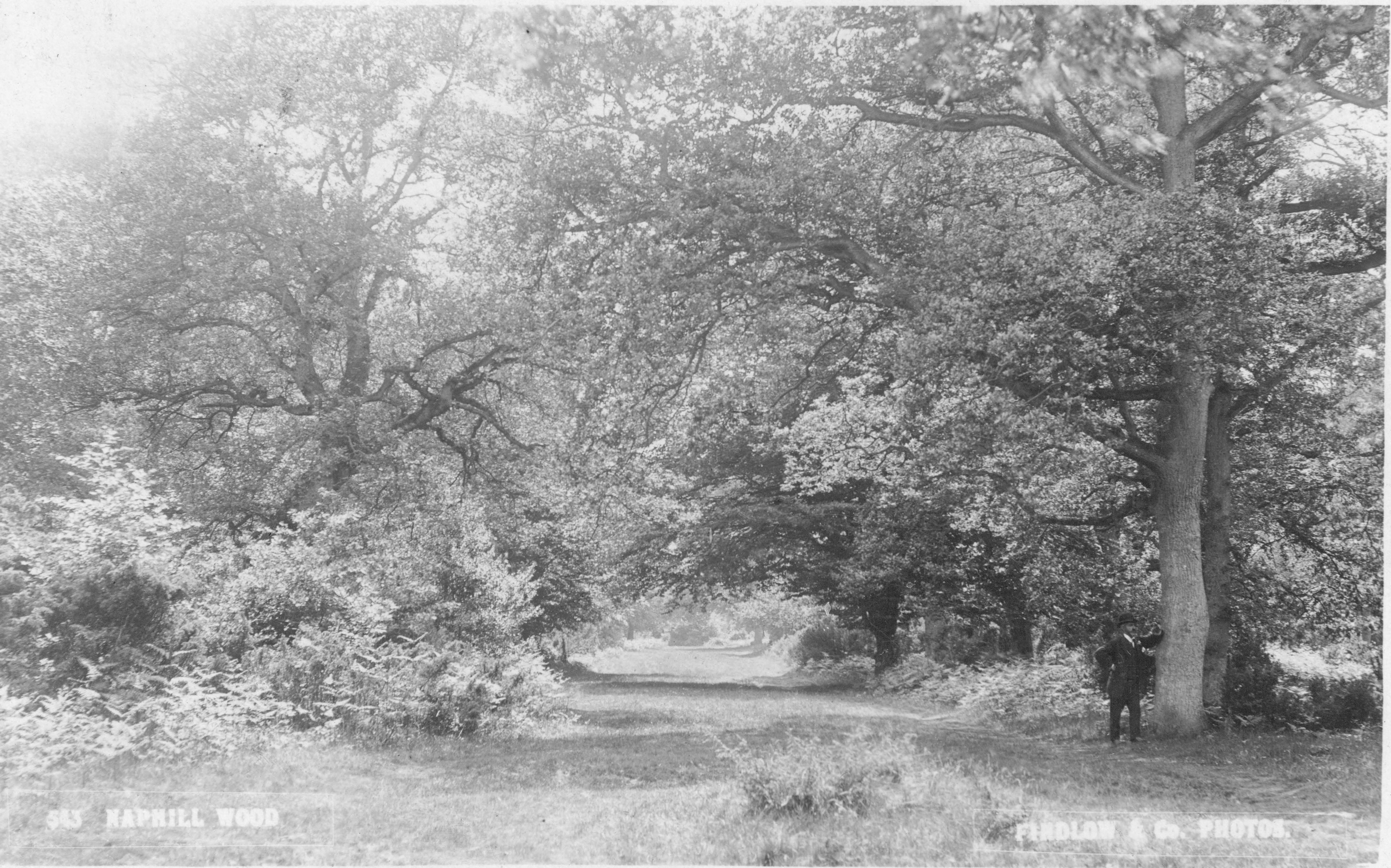 Naphill Wood

We are striving to build up a photographic record of Naphill Common using both modern and old photographs.
In order to achieve this we desperately need old photographs of the Common dating back as far as possible. We do not need to keep the photographs as we can scan them in. Credit will be given to the owner of any photographs published on this site.
Indeed if you have any paintings or drawings of the Common we can also copy these for addition to this site.
If you can help in any way please contact Peter Davis.